About Us
Your Subtitle Goes Here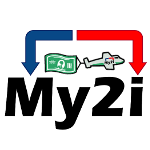 Digital Natives and Immigrants
Here at MY2Incomes HQ we are lucky to span multiple generations where our team are both digital Natives and Immigrants.
Our goal is to help marketers get to know their audience, their consumption preferences and where they go to consume content.
We also know that in terms of content, marketers still need multiple formats as there are different consumption styles between Millennials and other generations. Millennials grew up self-educating through online and social channels for consumer purchases, and this is translating to their roles as influencers in the enterprise purchasing process.
And just like ourselves they are smart and cautious, and the quality, authenticity and credibility of the content are of paramount importance to them.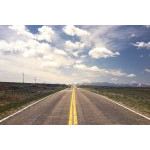 Forward Thinking
When the marketplace evolves to a new level, your business must evolve, too. That means taking steps in a concerted and focused manner in order to stay ahead of the curve. It isn't enough to pick something here and there, changing only the few things that suit you while ignoring others which are important.
We take change seriously and are here to help you too.
We have a structured approach to implement improvements and modifications so that you can be prepared for what's coming tomorrow.
We can help you focus on areas where your existing processes are outdated or in which the industry has evolved significantly, threatening to leave you behind. These are the "low hanging fruit" where you can achieve significant gains from making changes.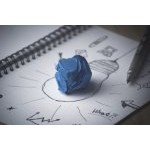 Problem Solvers
We have a bunch of really smart people in meeting rooms or behind screens during a call, around the world talking together looking at the different marketing problems to solve. They love a challenge to address, and always look to deliver something exceptional to drive our customers organisations forward to help make them even more competitive in a fast-paced market.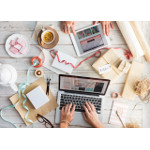 Customer Support
Instead of putting all your eggs in one basket, we support you and providing yopu with a comprehensive multi-faceted digital marketing strategy and suport structure for the next 6-12 months or any timeframe you need to help you suceed.
It's important for us to make sure you can not only see but also understand your results, so we have products that will provide you with regular reports detailing the performance of all your online campaigns, as well as an easy-to-digest explanation of your performance.
Our Story
Curabitur quis dui volutpat, cursus eros ut, commodo elit. Cum sociis natoque penatibus et magnis dis parturient montes, nascetur ridiculus mus. Ut id est euismod, rhoncus nunc quis, lobortis turpis. Tam sociis natoque. Curabitur quis dui volutpat, cursus eros ut, commodo elit. Cum sociis natoque penatibus et magnis dis parturient montes.
Brand Strategy

80%

80%

Internet Marketing

60%

60%

App Development

50%

50%

Customer Happiness

90%

90%